Long, snaking lines packed the parking lot of Fresh Start Grower's Supply on Saturday as people came out to sample our city's finest offerings in truck food fare. I, unfortunately, arrived late and didn't have time to stand in line for an hour to sample any of the food, but I did get a good look around:
Li'l Cheezers Gourmet Grilled Cheesemobile serves thick, fancy grilled cheese sandwiches.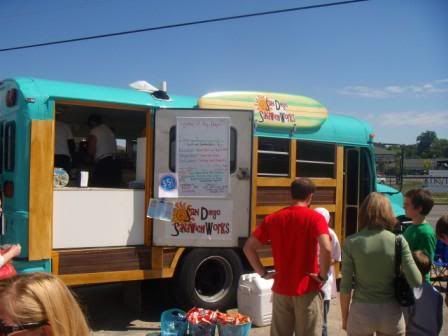 San Diego Sandwich Works delivers healthy California-style sandwiches.
Holy Mole offers gourmet tacos on handmade tortillas.
El Rumbon serves Cuban, Mediterranean, and Italian food.
Morel's Vegan Food Truck delivers animal-free alternatives.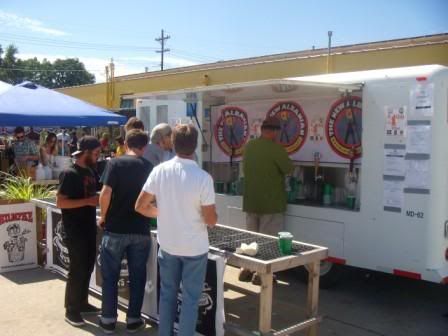 The beer truck poured local brews by New Albanian and Cumberland.
The various food trucks can be found around the city on an almost daily basis. A calendar of locations can be found here.
Photos: Allan Day